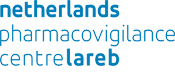 Reports of muscle complaints with the new cholesterol lowering drugs alirocumab and evolocumab
12-09-2018
Lareb received reports of muscle related complaints for the new cholesterol lowering drugs alirocumab and evolocumab. Muscle complaints are not described in the Summary of Product Characteristics of these drugs. For the older cholesterol lowering drugs such as fibrates and statins, muscle related complaints are well known adverse drug reactions (ADRs).

Alirocumab and evolocumab belong to a new group of cholesterol lowering drugs. They are selective proprotein convertase subtillisin/kexin type 9 (PCSK9) inhibitors. They work by inhibiting the enzyme PCSK9 from binding to the low-density lipoprotein receptor (LDLR) on the hepatic cell. This results in increased hepatic LDLR expression and decreases LDL-cholesterol in serum. In the EU, these drugs are indicated for patients with hypercholesterolaemia who experience insufficient effect on cholesterol levels with statin or ezetimibe therapy, for patients who are statin-intolerant, or for whom a statin is contraindicated.

Over a period of 2 years, Lareb received 38 reports of myalgia for alirocumab and evolocumab. In 23 reports, the patient recovered after discontinuation of the drug. In 9 reports, a positive rechallenge was reported. 15 patients also used a statin or ezetimibe concomitantly to the PCSK9 inhibitor. Lareb informed the Dutch Medicine Evaluation Board (MEB) about this association. The MEB will share the finding within the European network, in order to see if follow-up actions are necessary.

Read the analysis of the reports.